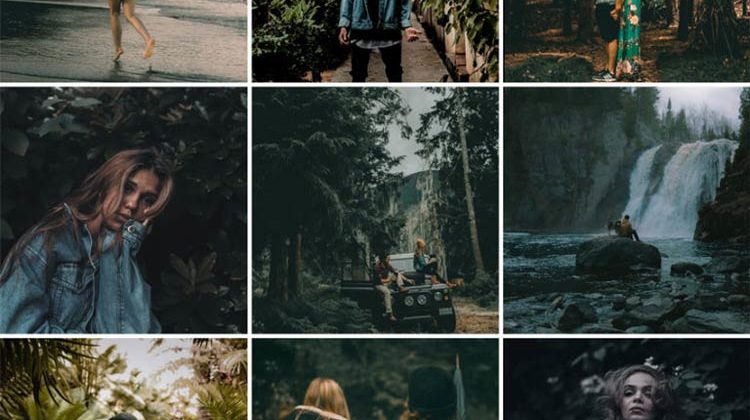 I have 10 Free Lightroom Presets that will give your photos dark & moody looks in just one click. These presets really gonna give your images beautiful dark, faded & saturated effects making your images ready to tell a story.
You can add dramatic effects, saturated dark moods, muted tones and our presets carefully increase brightness, add warm tones and give a moody feel to images while protecting skin tones. Beautiful warm tones, rich colors, enhanced contrast and much more you can do with these presets.
Note: This pack now includes presets for Lightroom Mobile and it includes presets in the .DNG format.
Take a look at the GIF below to see what types of effects they can quickly add to your image:
Dark & Moody effect in no time to add dramatic feel so you images can narrate a story:
These presets will bring the exposure down and you'll have dark tones in your image as you see in the before/after imagery below. You gotta set the exposure for every image to get the best out of this pack.
Enhance greens of the images to give your photos a high contrast moody look. These presets will darken greens and oranges in your images. But protect skin tones so no matter the look, you'll always have perfect skin tones in your photos. Make sure to adjust the Vibrance levels to set the intensity of the colors using the Vibrance Slider.
Sometimes the presets will give you a high contrast moody look. But don't worry you can easily create a soft moody look by reducing the contrast. You can also increase the shadows levels for soft effect using the Curve Tool. Download the presets below to get started with that moody look.
Please note this pack has only 1 preset for classic, mobile and old Lightroom.
Download Free Moody Presets Here
Buy Premium Moody Presets W/ Master Collection
---